Pet or animal drawings originating from child's drawings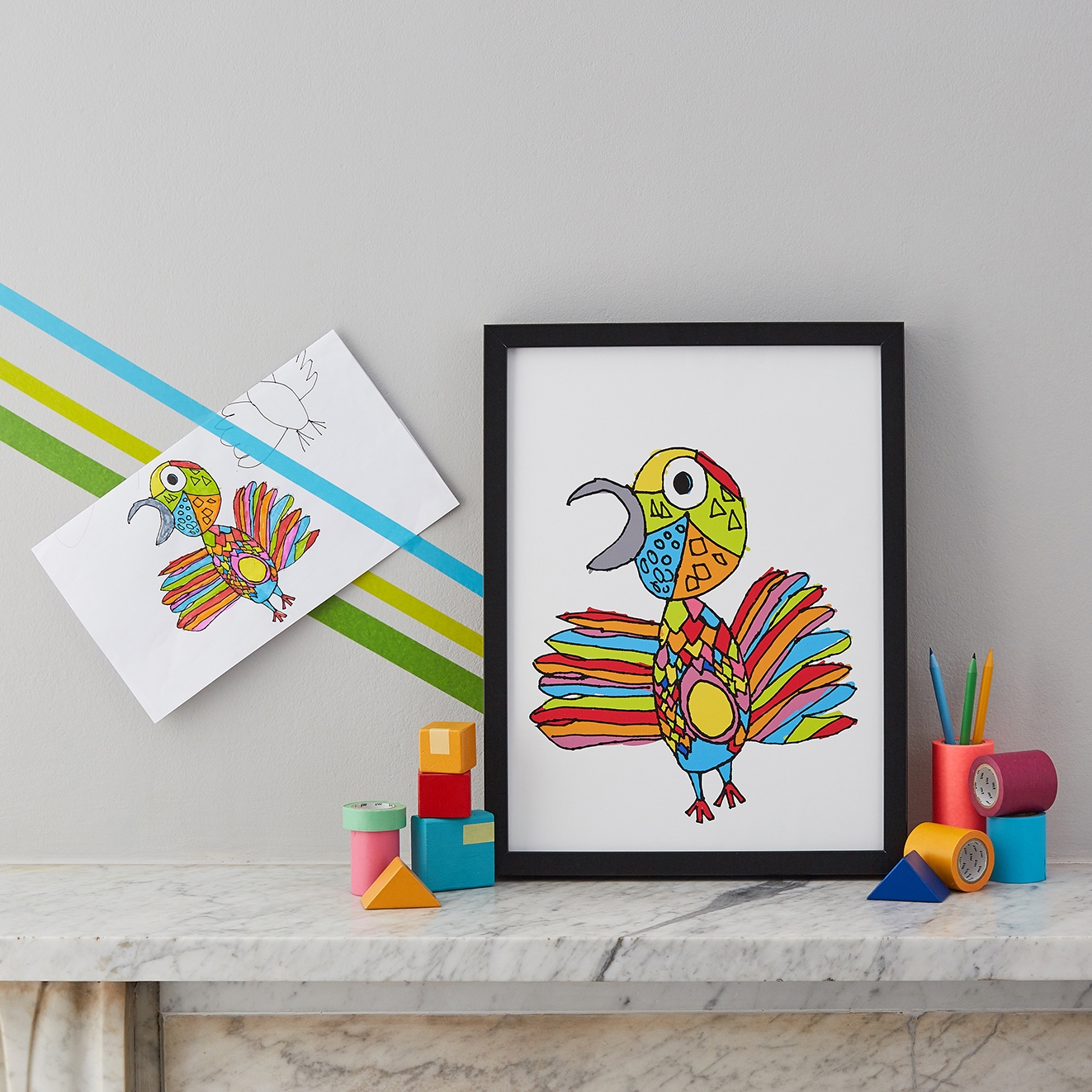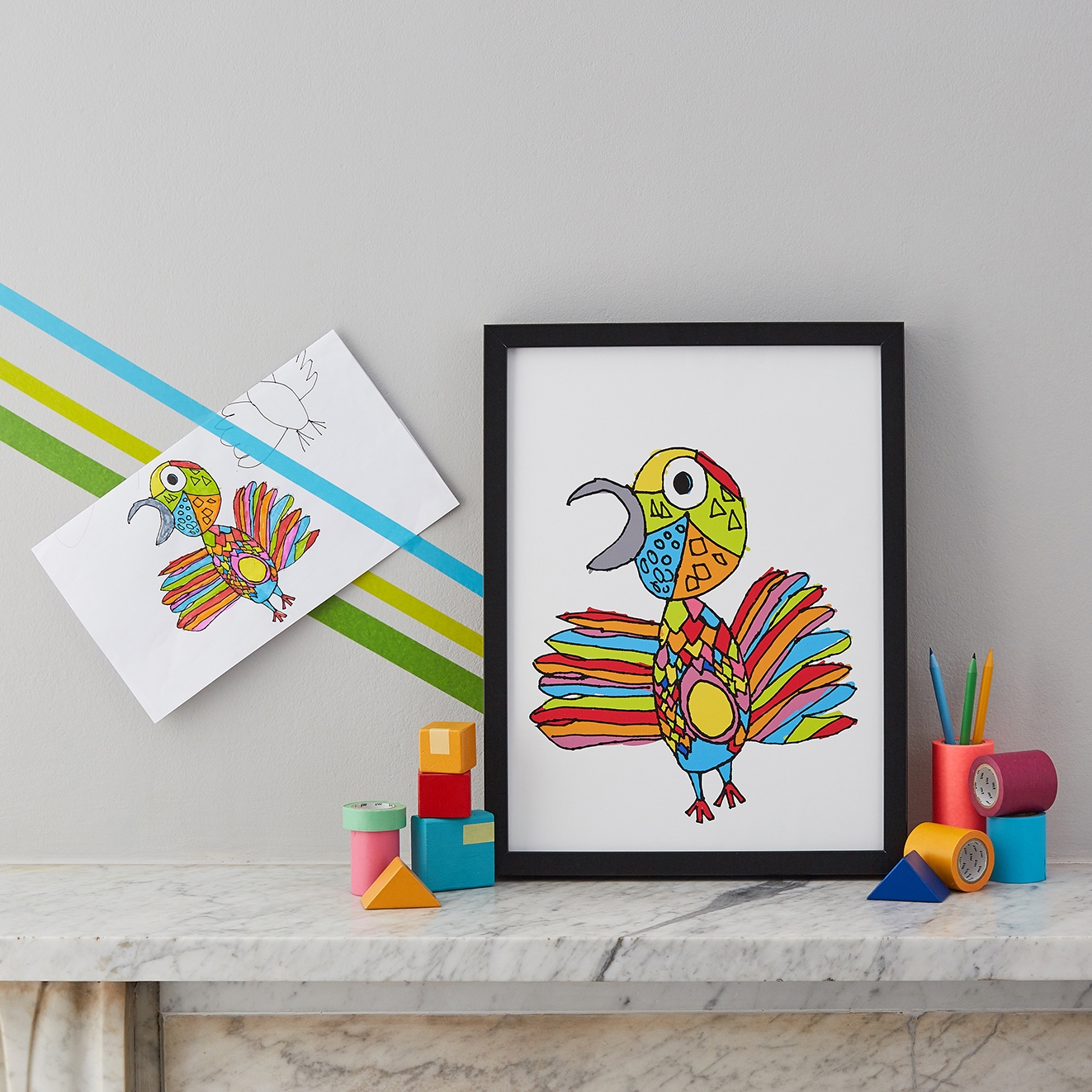 Pet or animal drawings originating from child's drawings
'Pet or animal drawings' created from your child's drawings changed into a memory of a lifetime. We create prints of your favourite children's drawings, we add colour, enhance lines and make them wall worthy.
They make ideal gifts or decoration for a child's bedroom or playroom to celebrate your child's creativity. The background is added last to achieve the real 'wow' factor and can be designed to complement any interior colour scheme.
Original
Your child's drawing is the foundation for the Junior Masterpiece. the pet or animal drawings are drawn on paper. We recommend adding a name and date to give it a place in time.
EMAIL PHOTO - Our preference is emailing photos of the drawings from a smartphone. Send the largest possible image ('actual size') size and photograph them straight above the drawing to avoid distortion.
SCAN - scan your image in colour at 300-600 DPI (dots per inch) at 100% in jpg format. Email to karen at quirkylime.co.uk.
POST Alternatively, send your artwork by recorded delivery Post to QuirkyLime, 10 South View, Winchester, SO22 5EL
print and framing see here for more information
Please allow 2-3 weeks from when we have acknowledged receipt of the original drawings.