Extended Family Portrait Originating From Your Child's Drawings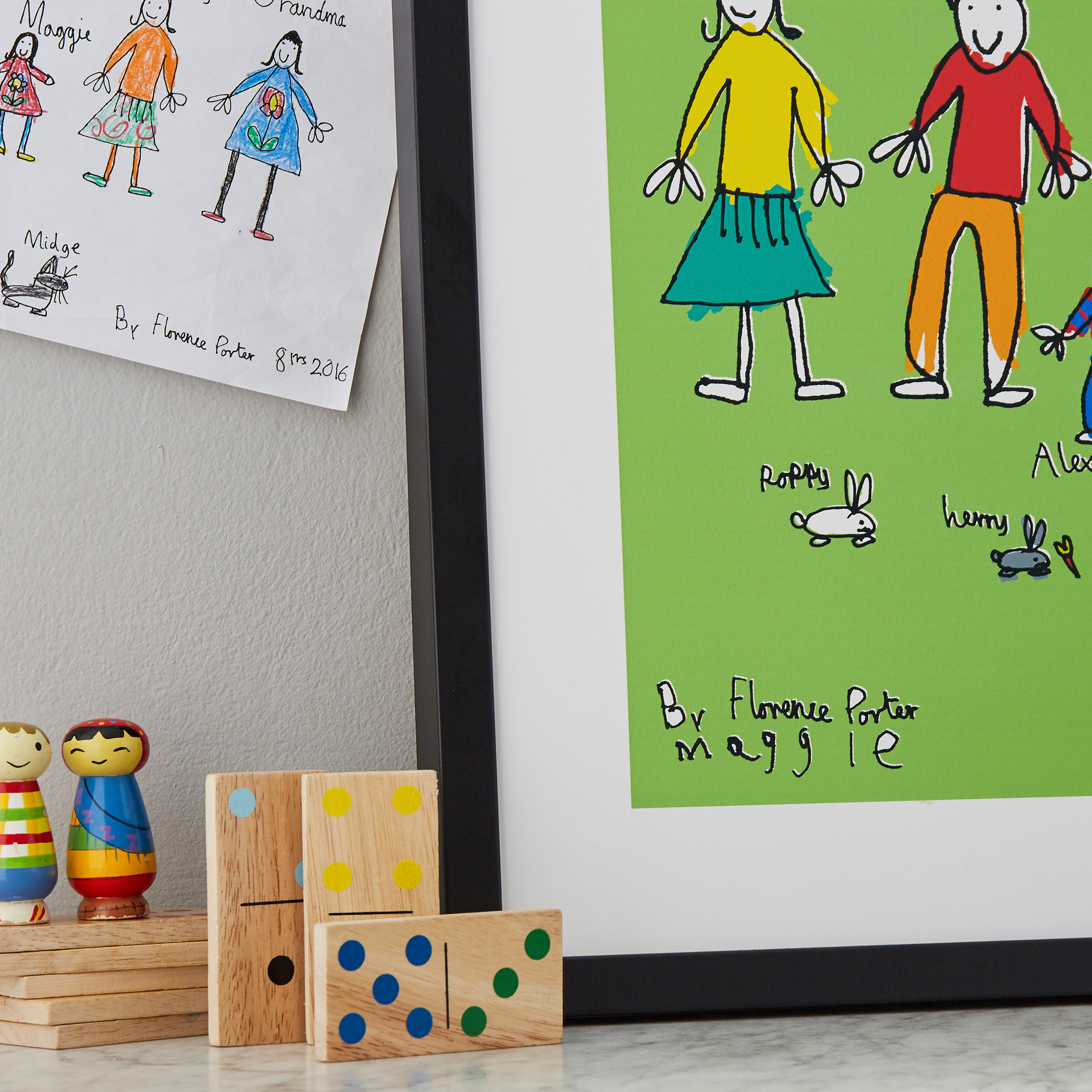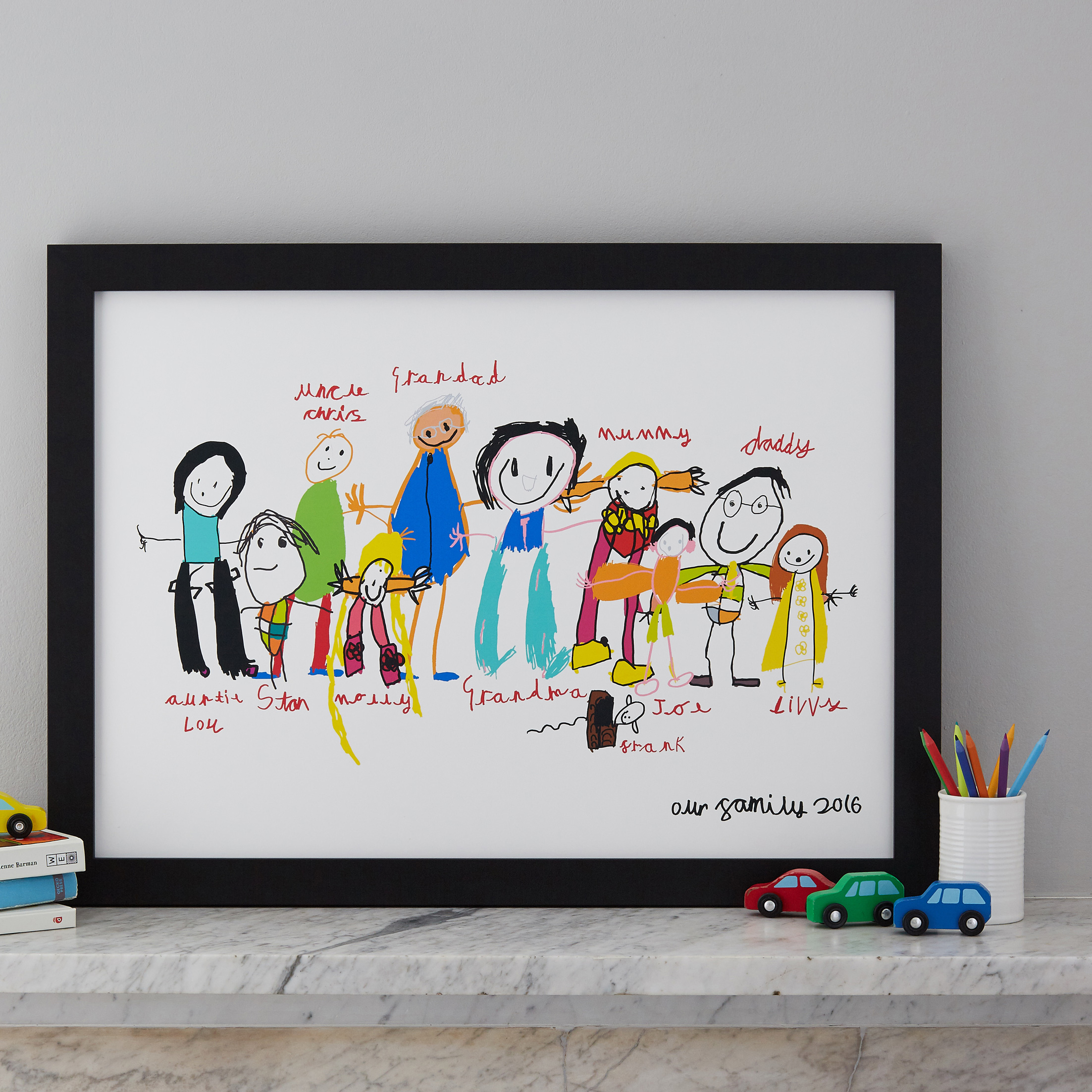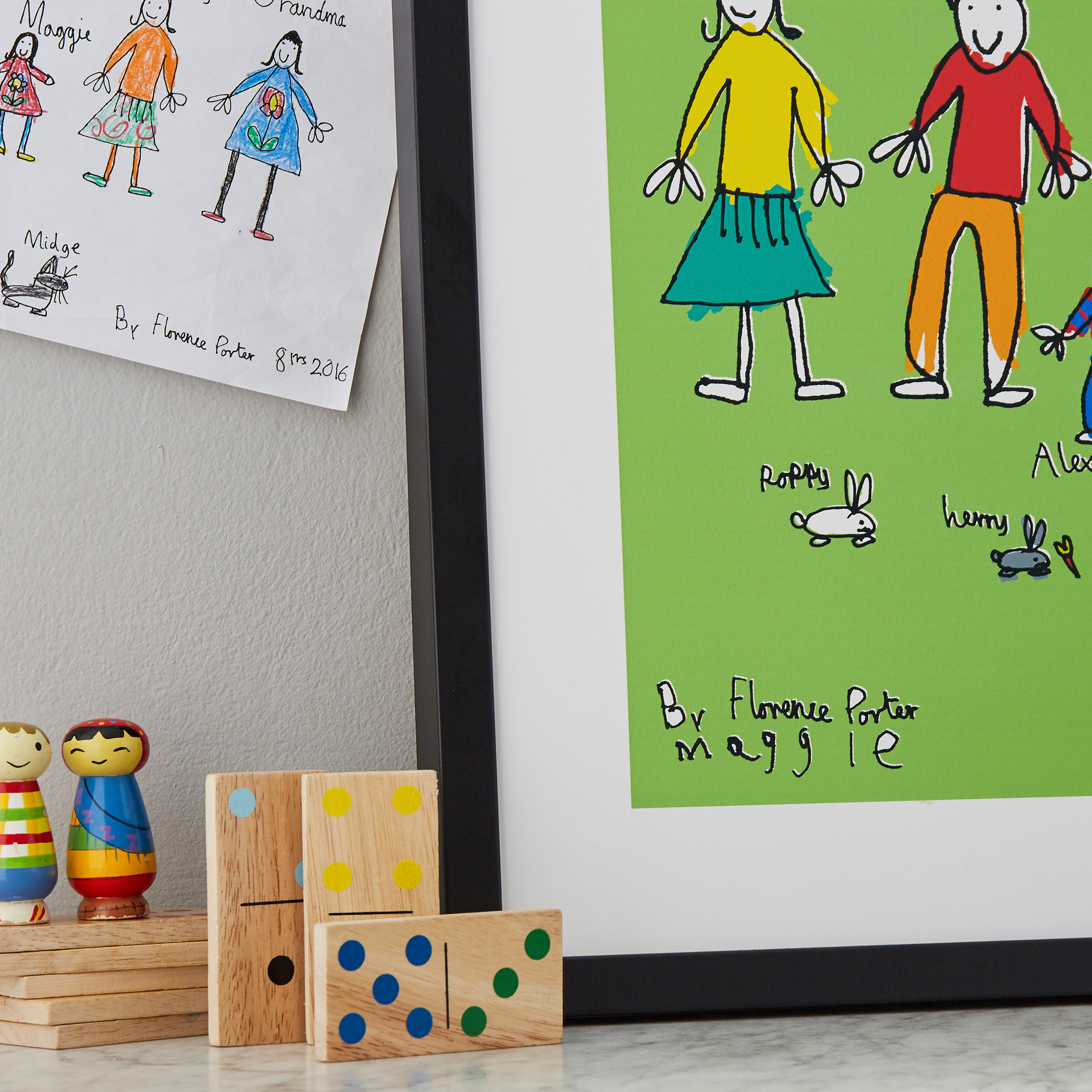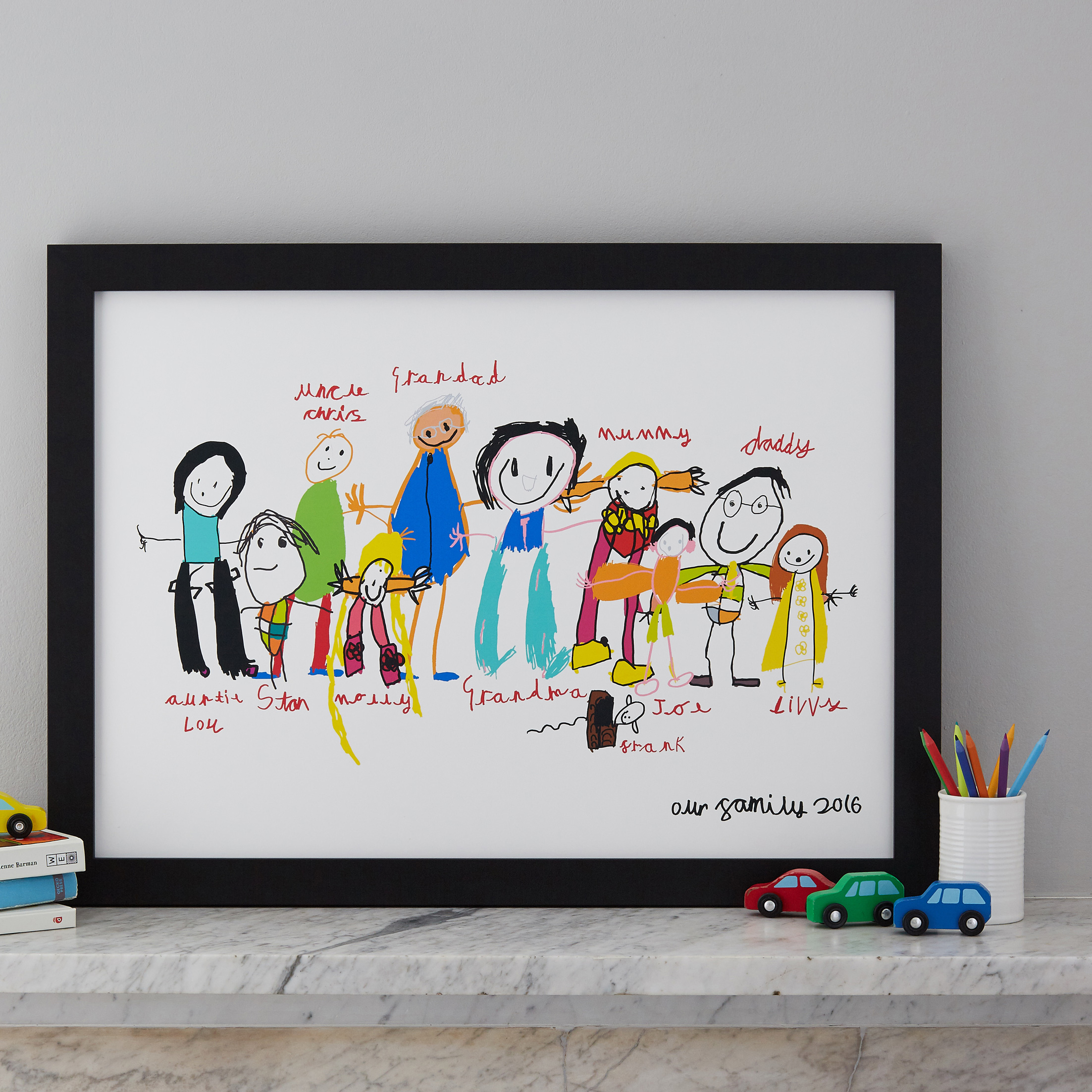 Extended Family Portrait Originating From Your Child's Drawings
Extended family portraits are created from your children's drawings of family members which are then transformed into stunning wall-worthy art.
They are bright, colourful, larger than life reproductions seen from your child's perspective. These Junior Masterpieces make ideal gifts for loved ones and can be designed to fit with any family home interior to celebrate your child's creativity.
There are two options, up to (8-)10 people and up to (11-)15 people. For more people see the class portrait and for fewer see the family portrait
How
Your child's drawing is the foundation for the Junior Masterpiece. We enhance the outlines and add colour from the QuirkyLime palette to brighten the image, creating our strong, vibrant signature look. The background is added last to achieve the real 'wow' factor and can be designed to complement any interior colour scheme.
Original
Our preference is emailing photos of the drawings from a smartphone. Send the largest possible image ('actual size') size and photograph them straight above the drawing to avoid distortion. Email to karen@quirkylime.co.uk . Alternatively, send your artwork by recorded delivery Post to: QuirkyLime, 10 South View, Winchester, SO22 5EL
print and framing see here for more information
Please allow 3 weeks from when we have acknowledged receipt of the original drawings.
For more information email or call me on 07880 578496. It is a collaborative process, where you can have as much or little input as you wish.