My favourite person workbook kit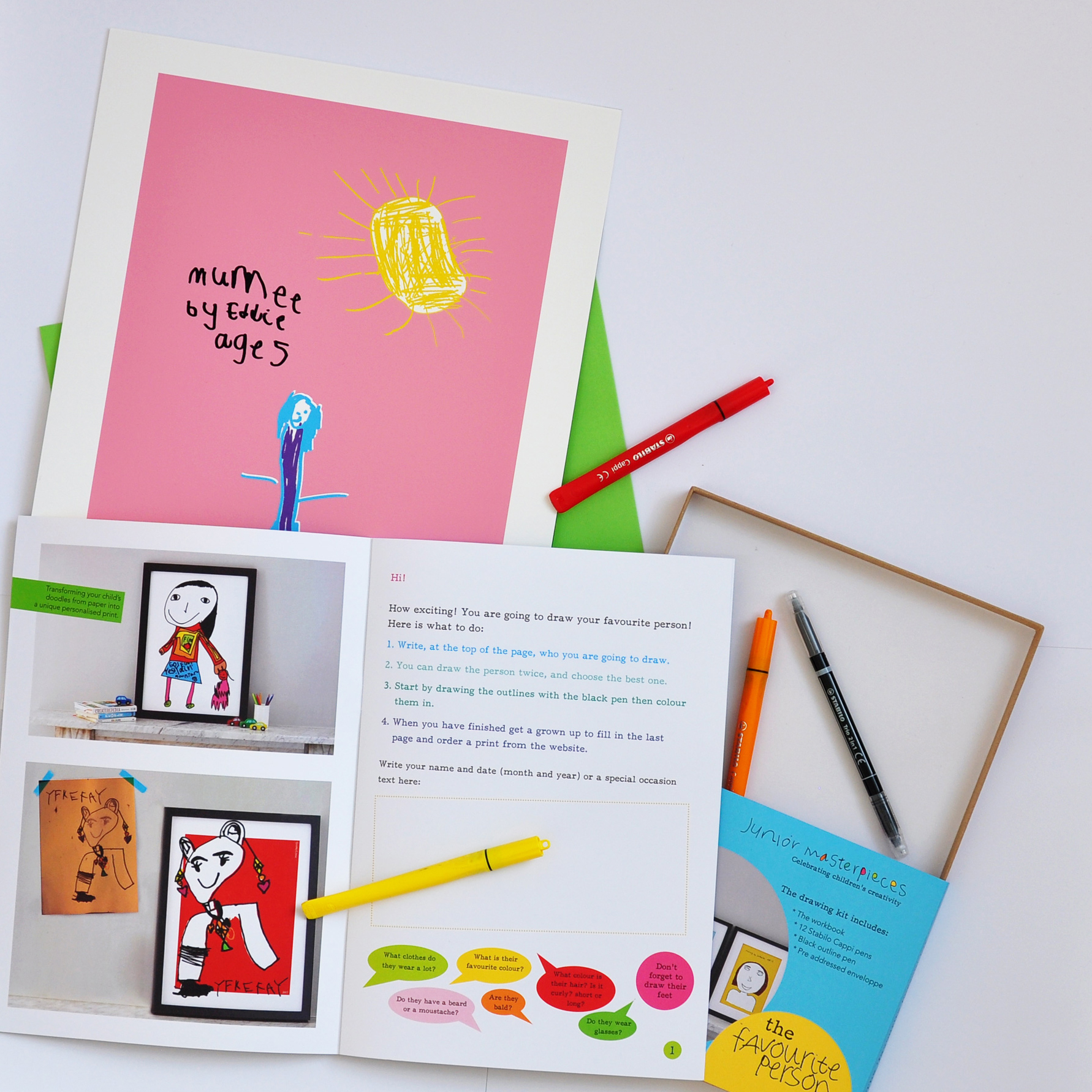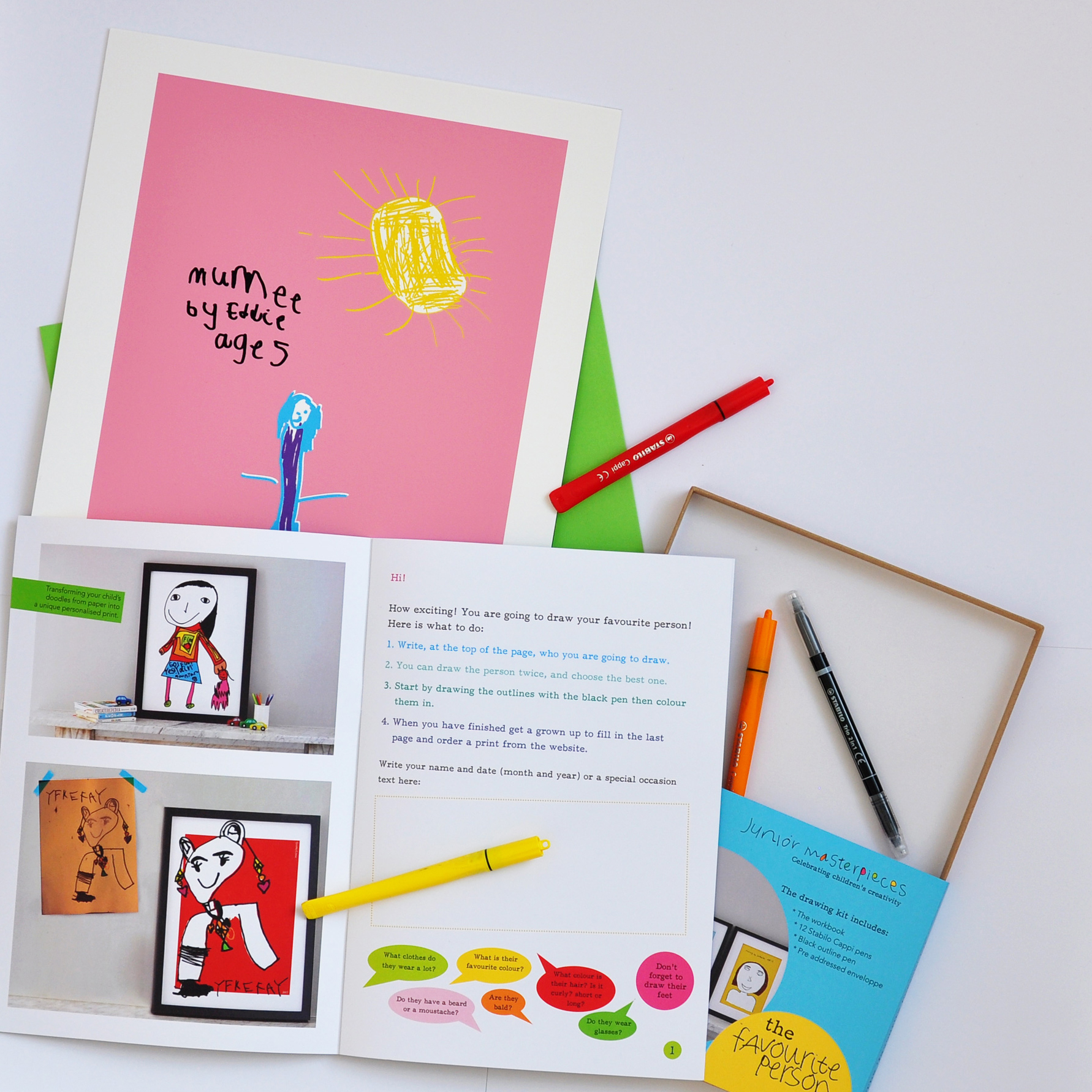 My favourite person workbook kit
The workbook kit has everything you need to create the artwork for a Junior Masterpiece portrait. It includes a set of Stabilo Cappi pens, a black pen to draw the outlines, a pre-addressed envelope and the workbook.
This drawing kit is aimed to help children create the artwork needed for a 'my favourite person' portrait. The workbook explains to the child what to do and provides space to draw. The child creates the drawings in the workbook, which should then be sent to us using the pre-addressed envelope enclosed (or photographed by you and emailed to us)
When buying this kit you will receive a £10 voucher towards the purchase of the actual Masterpiece. When the child's drawing is created you purchase the requested size and type of print on www.quirkylime.co.uk. Quirkylime will then transform the child's drawing into a Junior Masterpiece.
You can also add the print to the order and for extra copies of the print (on top of the one copy you order here) please go here