Personalised alphabet or quote with your child's writing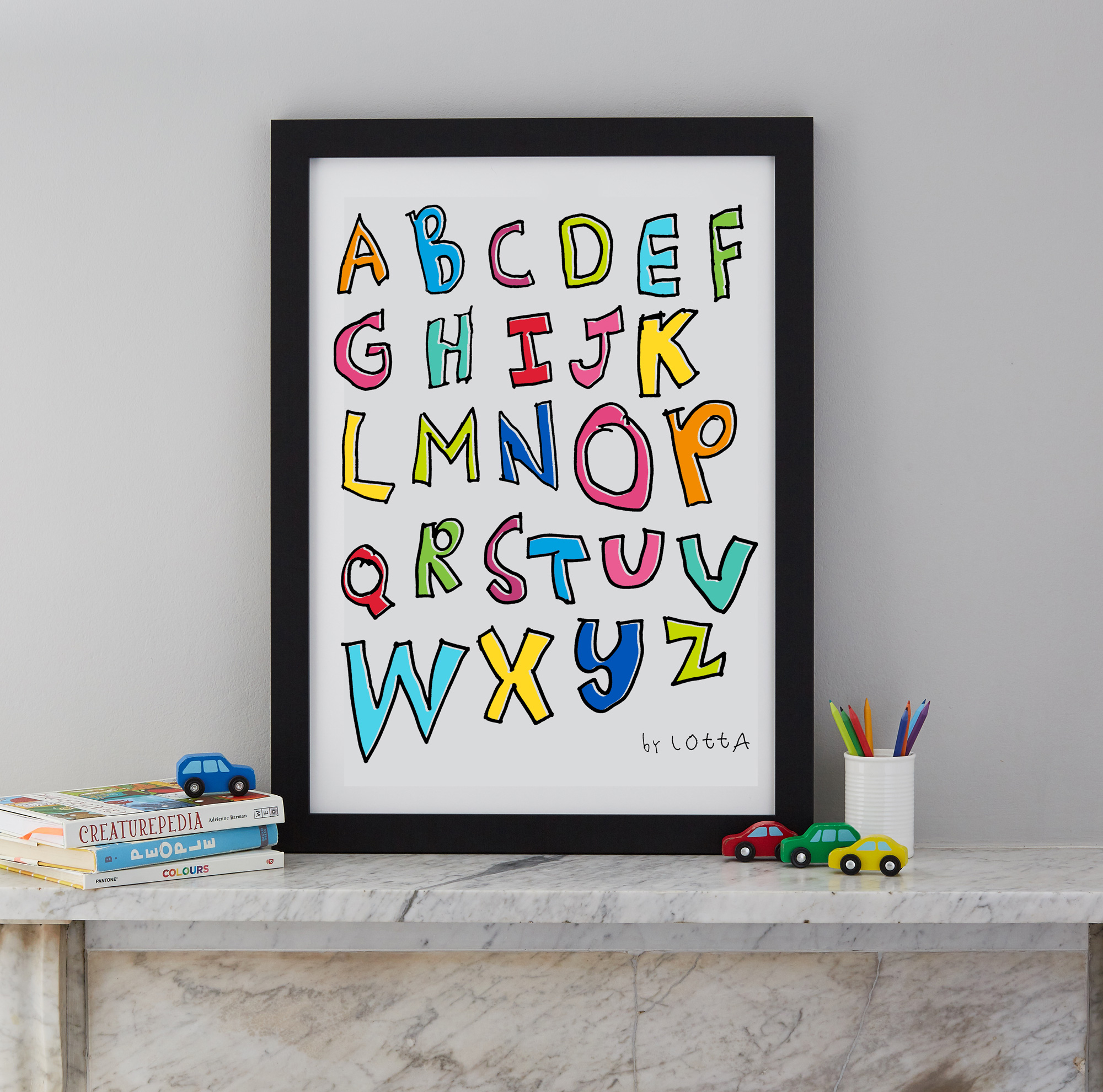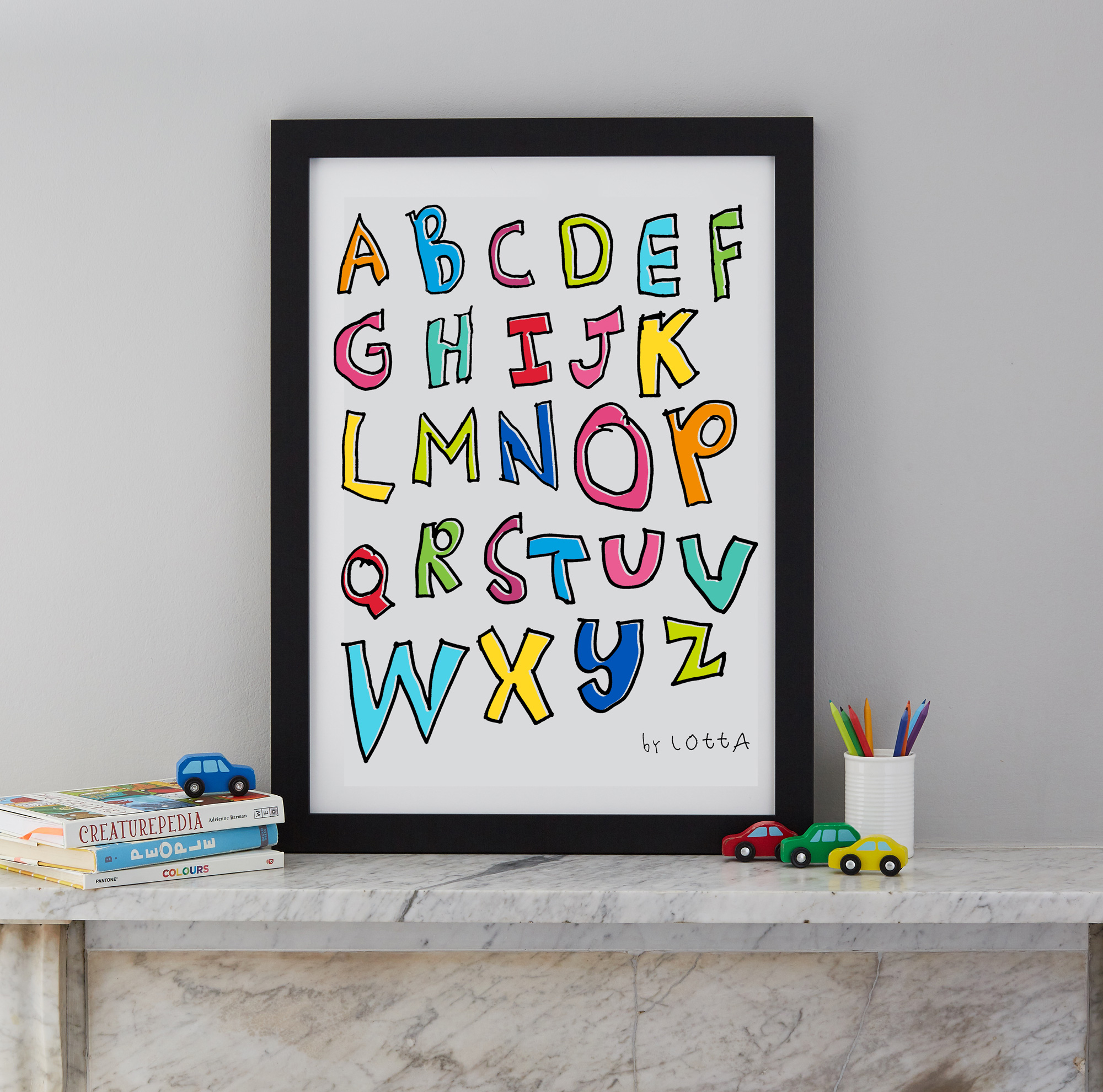 Personalised alphabet or quote with your child's writing
If you have a particular quote, sentence, text or alphabet you would like on a poster in your child's writing?
If you have the drawing/ text written order the size you would like in the drop-down menu.
You can also order the 'my own writing kit' and follow the instructions that come with the workbook. or download a template here to help you along.
Original
Our preference is emailing photos of the drawings from a smartphone. Send the largest possible image ('actual size') size and photograph them straight above the drawing to avoid distortion. Email to karen@quirkylime.co.uk. Alternatively, send your artwork by recorded delivery Post to QuirkyLime, 10 South View, Winchester, SO22 5EL
print and framing see here for more information
Please allow 2 weeks from when we have acknowledged receipt of the original drawings.