Sturdy RED screen printed wall planner 2019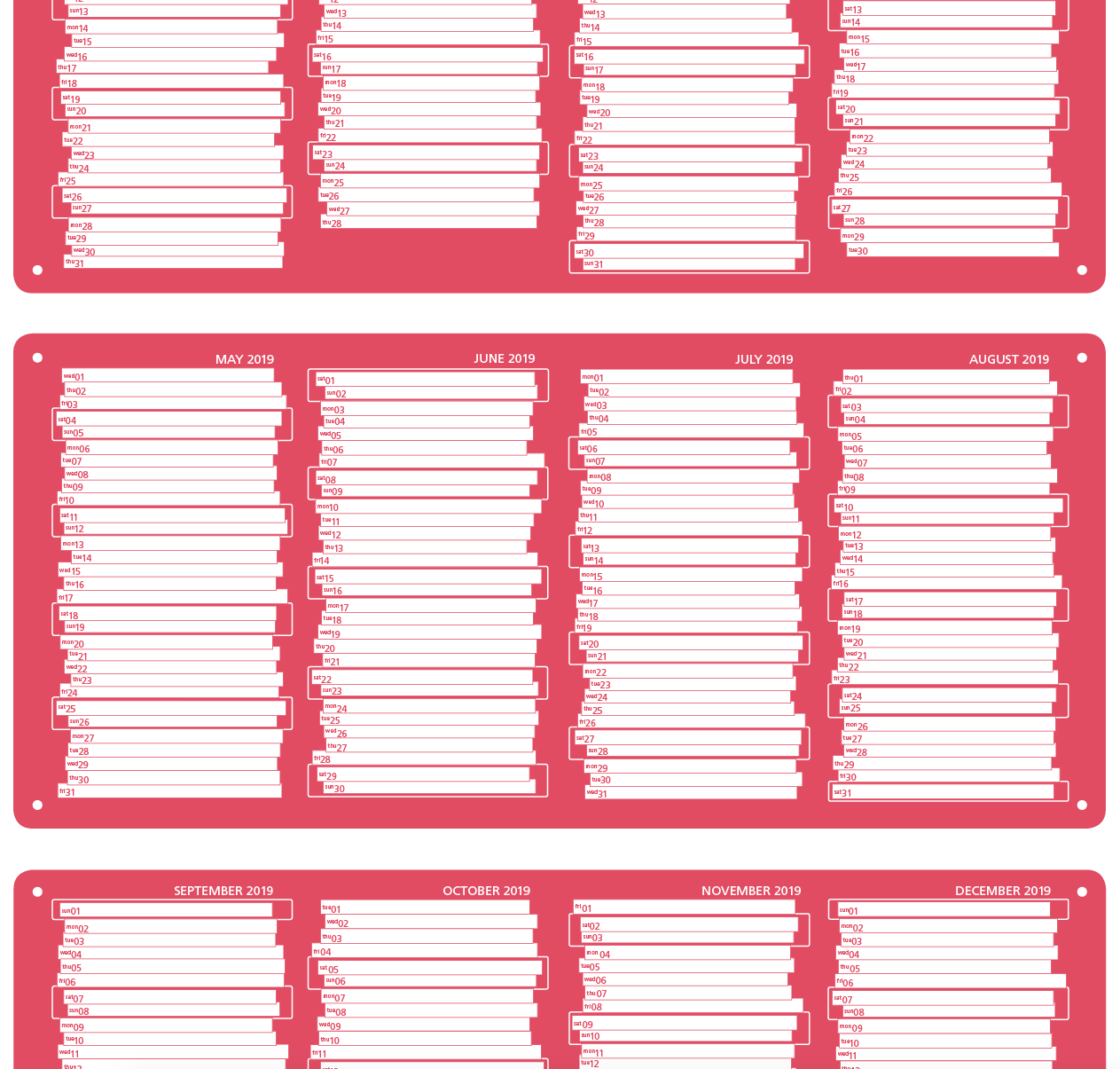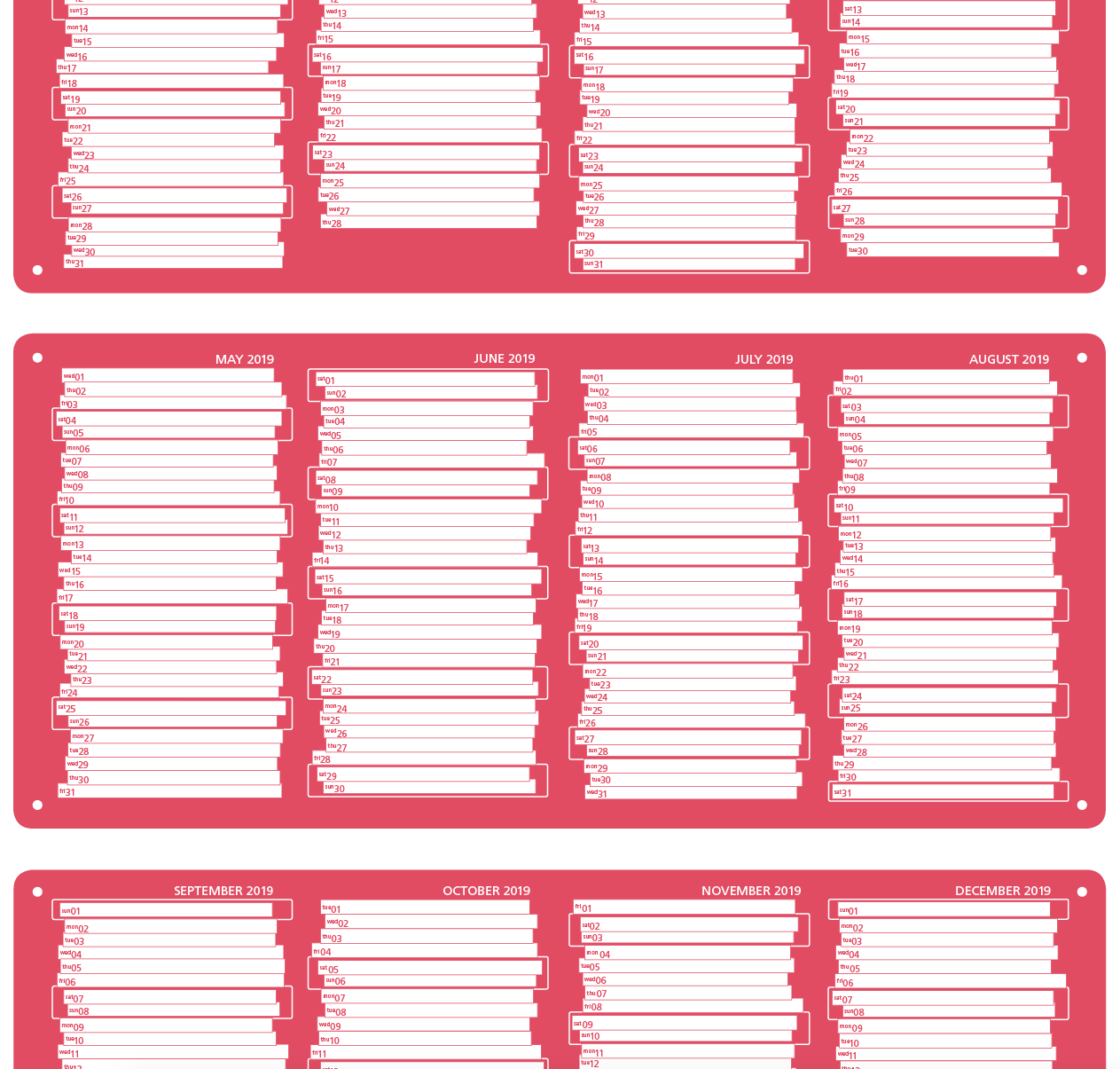 sold out
Sturdy RED screen printed wall planner 2019
We have pre-ordered them, we ordered a few spare.. when they are gone they are gone!!
This year the A1 wall calendar will be screen printed with a strong RED colour on thick sturdy white card with rounded corners. It is divided into 3 parts, 4 months in each section. It is connected with custom made treasury tags. Included is adhesive velcro to hang it on the wall. (The purple planner is this years colour - NOT next year)

The size is 58 cm wide (just under 23 inches) and 79 cm long (31 inches)
It is screen printed on the sturdy card so it is good to hang on any rough wall.